Underground Mining Load Haul Dump (lhd) Loaders R1700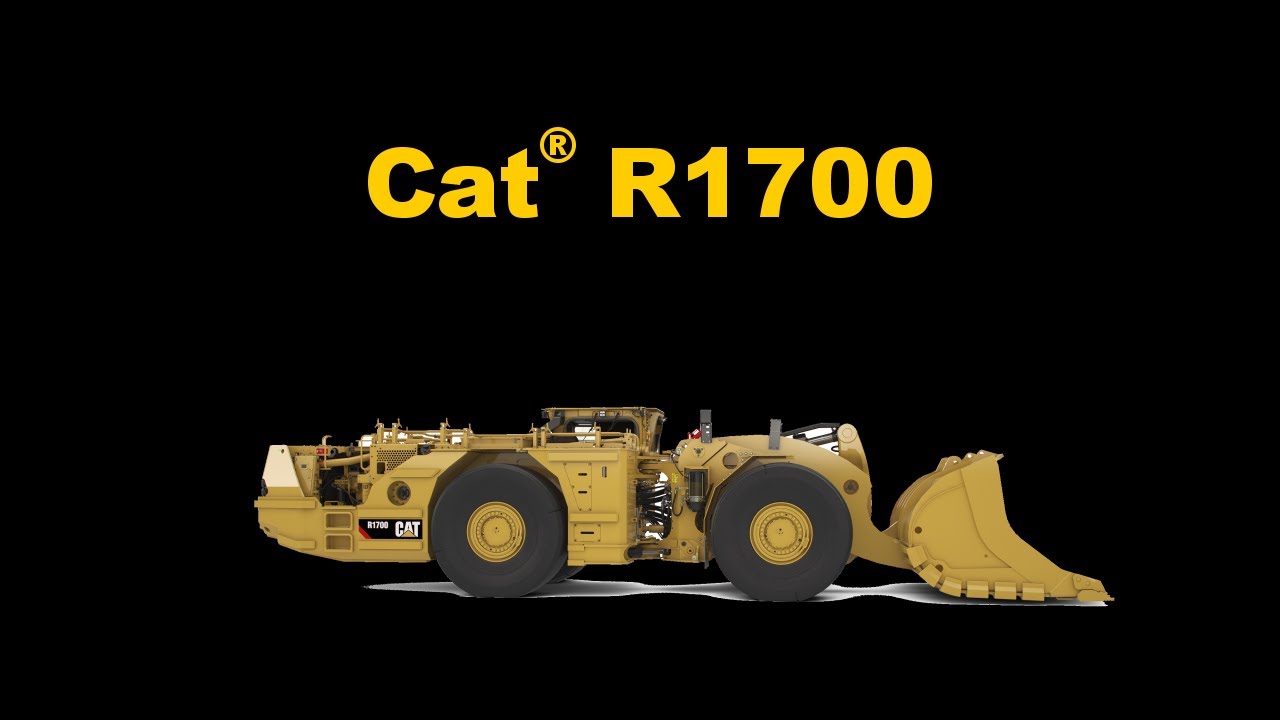 Underground Mining Load Haul Dump (LHD) Loaders


R1700
Underground Mining Load Haul Dump (lhd) Loaders
R1700
REQUEST A PRICE FIND DEALER
KEY SPECS

Engine Model
Cat® C13
Engine Power - Stage V Engine - Iso 14396:2002
345 HP
Nominal Payload Capacity
33069 lb
Benefits
Specs
Gallery
Overview
Expect More from the Next Generation
When it came time to redesign the Cat® R1700 Underground Loader, the goal was simple: add value, power and performance, and keep safety at the core. And we succeeded. With each cycle, the R1700 hauls 20% more material than its predecessor and is highly aggressive in the pile. It loads, climbs, hauls and dumps faster. And it's factory ready for the latest technologies, including fully autonomous haulage, which takes safety and efficiency to a new level. The R1700 is infused with features to keep people safe. It offers three engine emission options, including one that meets Stage V standards, and can be tailored to your mine's ventilation requirements.
A clean-sheet redesign, the R1700 loader leverages engineering talent from across Caterpillar to create the next generation of productive underground loading
PRODUCT SPECIFICATIONS FOR R1700
cloud_download DOWNLOAD print PRINT
EXPAND ALL
ENGINE
OPERATING SPECIFICATIONS
WEIGHTS
TRANSMISSION
HYDRAULIC CYCLE TIMES
BUCKET CAPACITIES
TURNING DIMENSIONS
TIRES
SERVICE REFILL CAPACITIES
SERVICE CAPACITIES - NOT REFILL
Underground hard rock mining presents special
challenges when it comes to safe, efficient,
productive operation—from environmental
concerns and rising costs to communications
and connectivity challenges. Even simple
logistical issues become harder to manage
as you dig deeper underground in search of
new reserves.
But you want to do more than address these
challenges. You want to work harder and turn
those challenges into opportunities to improve.

Самосвал для подземных горных работ (левый) Погрузчики R1700
IBG MAKINA, Morris parker Co., Volka Machinery и Gultekinler Co. – четыре компании, являющиеся одним совместным предприятием. IBG MACHINERY была основана в 1990 году в Эрбиле, Ирак, для обеспечения горнодобывающих компаний оригинальными запчастями CATERPILLAR.
Morris Parker предлагает полную линию оригинальных запчастей CATERPILLAR для подрядчиков машиностроительного сектора. Наше предприятие начало свою деятельность в 1991 году с головного офиса в Турции.
Благодаря развитой сети поставок, а также пониманию коммерческого рынка, сегодня мы предоставляем свои услуги в 5 странах. В MorrisParker мы обеспечиваем связь между производителями специальных строительных материалов и пользователями этих продуктов, и еще мы установили долгосрочные отношения с местными и зарубежными производителями качественной строительной продукции.