Sandvik MINING AND TUNNELING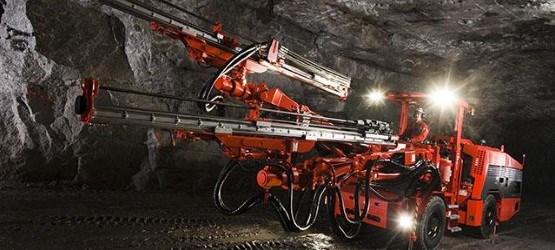 MINING AND ROCK EXCAVATION
PRODUCTS AND MINING EQUIPMENT
Whether you need to excavate, transport or process ore, rock or overburden more efficiently, our comprehensive range of cutting-edge surface and underground mining equipment is designed to increase your productivity and boost your bottom line.

Underground drill rigs and bolters
Go to product category
Sandvik DD321 Development Drill Rig
Development drill rigs
Sandvik offers a wide variety of extremely productive and reliable mining jumbos and mining development drill rigs for applications ranging from face drilling for small-scale mine development to large-scale tunneling.

Sandvik DL431 Longhole drill rig
Top hammer longhole drill rigs
Sandvik longhole drill rigs for underground drilling and bolting are engineered to minimize ore loss and dilution by drilling straight and accurate holes up to 54 meters (177 feet) in length. We offer a comprehensive range of boom types, hydraulic rock drills, carrier size classes and tool selections to ensure optimum hole quality every time.