ELC COOLANT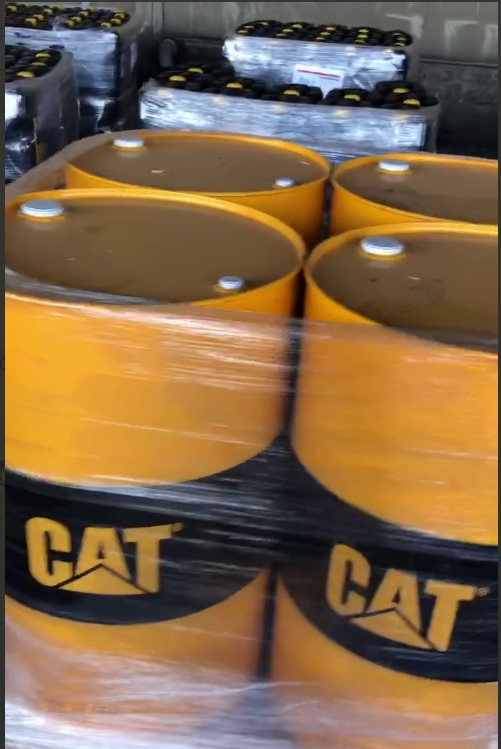 ***Cat® ELC COOLANT READY TO SHIP...***

Extended Life Coolant for Caterpillar and original equipment manufacturer (OEM)
diesel and gasoline engines

S•O•S SM services for early problem
detection

Protect your investment with Cat S •O•S Coolant
Analysis, the ultimate detection and diagnostic tool
for your equipment. We recommend S•O•S Level 1
Coolant Analysis according to the engine's
Operation and Maintenance Manual, and Level 2
Coolant Analysis annually for all your Cat equipment.
Cat ELC Extender for Longer Life
• Exceeds Cat EC-1 performance requirements
• Protects against cylinder liner/block
piting and cavitation erosion
• Should be added at 500,000 km (300,000 miles) for
Cat powered on-highway trucks and 6,000 hours
for commercial engines
• Extender is only necessary once during
the life of the coolant
• Ensures Cat ELC performance to 1,000,000
km (600,000 miles) or 12,000 hours
Cat ELC Extender and Flush
Intervals
Cat ELC Extender should be added after 6,000 hours
or 300,000 miles (500,000 km) of operation, and the
system should be drained and flushed with clean
water after 12,000 hours or 600,000 miles (1,000,000
km). No cleaning agents are needed. If S•O•SSM
Services are used regularly, safe operation with Cat
ELC may extend beyond 12,000 hours.
Health and Safety
Under normal conditions of intended use, this
product does not pose a risk to health. Excessive
exposure may result in eye, skin or respiratory
irritation. Always observe good hygiene measures.
Read and understand the Material Safety Data
Sheet (MSDS) before using this product. For a copy
of the MSDS, visit us on the web at www.catmsds.com.