CATERPILLAR One Safe Source 2019 - WEB PDF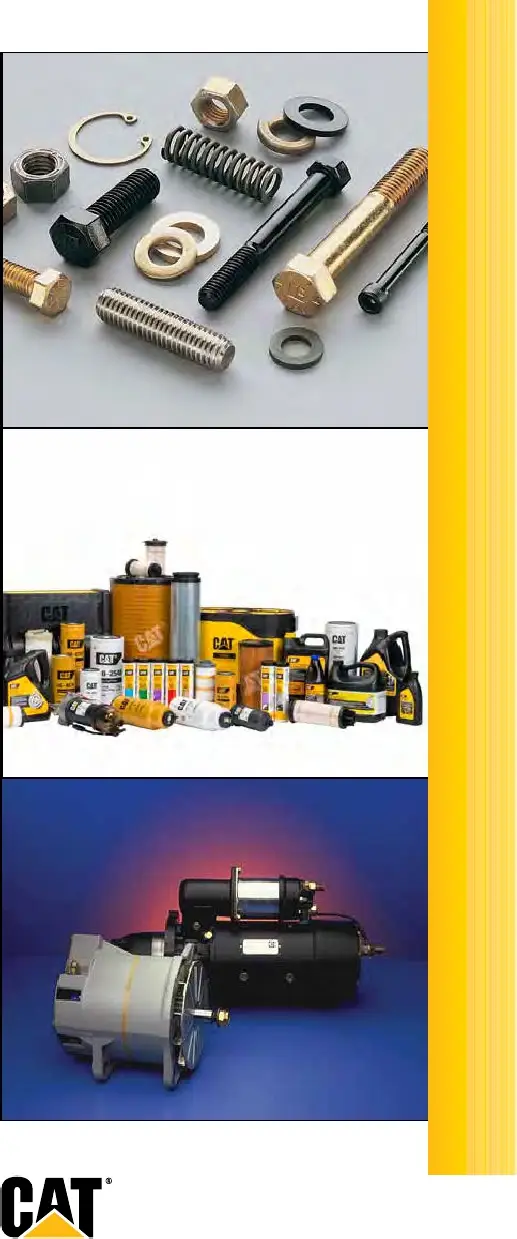 CATERPILLAR One Safe Source 2019
This catalog is a reference of the most highly used, most consumable parts available from Milton CAT and Caterpillar. It is an excellent reference tool and provides one-stop shopping for parts needed to service and maintain a broad range of machines and systems. You will find part numbers, descriptions, and more for thousands of CAT parts sorted in easy-to-understand categories and groupings.
Parts Catalog References
Interested in learning more? Need a part for your engine, drive train, hydraulic system, or undercarriage?
Contact your Cat Dealer. We have the full lineup of parts for Cat machines and engines. We also have the experts to make sure
you get the right parts and service solutions when and where you need them.
Catalog Title Description Media Number
Cat Batteries Application
Guide
This application guide shows Cat battery part numbers for Cat machines, cars, trucks and many other applications which require an automotive type battery. It also includes Cat Starters and Alternators. PEGP7801
Cat Tire Product Guide
This revised cross reference guide is an important tool to help sell Skid Steer, Wheel Loader and Backhoe
Loader Tires for both Caterpillar and competitive models. The guide contains tire reference information, tire
specifications and wheel specifications. It is an easy to use guide that will ensure you select the right wheel
and tire for each machine.
PECP9064
PSK Undercarriage The Undercarriage Parts Sales Kit (PSK) contains part numbers, specifications, features and benefits for
Cat Undercarriage.