CAT® REMAN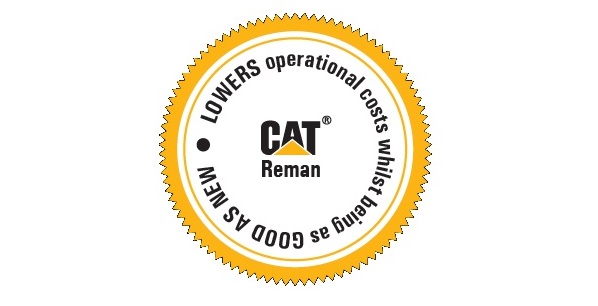 POWER RECONDITION THE FOLLOWING COMPONENTS IN CRA:
All engines overhaul.
Cylinder blocks: surface milling, boring, line boring and general machining.
Cylinder heads overhaul.
Polishing crankshafts.
Pistons 3600/C280, disassembly and inspection for reuse.
Connecting rods 3600/C280, inspection and replacement of small end bearing.
Recondition and honing of 3600/C280 cylinder liners.
Overhaul of turbochargers.
Overhaul of vibration dampers 3500/C175/3600/C280 engines.
Overhaul of seawater pumps C18/C32 engines.
Overhaul of water pumps.
Pressure test of coolers, cylinder heads, manifolds etc.
Painting components.
CRA-WORKSHOP (COMPONENT REPAIR AREA)
CAT® REMAN goal is to let environmental focus and sustainable solutions be a part of the daily routines. Our CRA workshop focuses on optimizing resource utilization and maximizing the overall life cycle value of our products. CAT® REMAN recondition components recovers materials through differentiated technology and employs practices to restore components to good-as-new condition.
This is a sustainable practice and less expensive compared to buying new parts. By overhauling engine parts in the CRA workshop, we save the environment from emissions related to transport and shipping. All components are extensively tested according to Caterpillar guidelines. The warranty for reconditioned parts is the same as for new parts.
An increasing number of our customers have chosen to invest in "swing sets" such as turbochargers, vibration dampers and cylinder heads This is because overhaul costs are lower - yet the same quality compared to Reman Cat products