MAINTENANCE OF ROAD CONSTRUCTION EQUIPMENT order service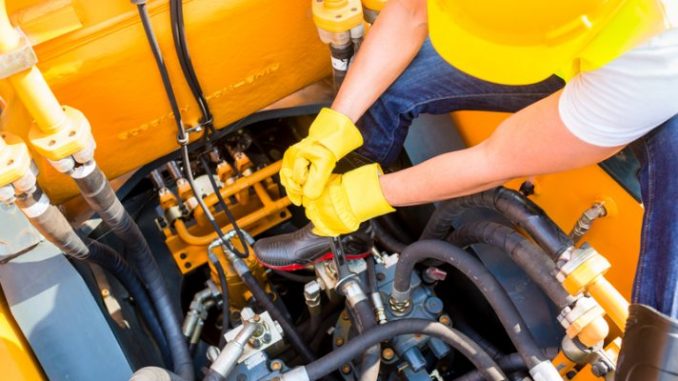 MAINTENANCE OF ROAD CONSTRUCTION EQUIPMENT
order service
Due to the complex design and particularly difficult operating conditions, road construction equipment must be maintained on a regular basis. Timely maintenance reduces the probability of failure, avoiding expensive overhauls, downtime and associated financial losses. The professional service covers a range of activities: from regular inspection and diagnosis to the replacement of operating fluids and worn parts.

job types
Maintenance of road construction equipment includes a wide range of operations aimed at maintaining the efficiency and increasing the resources of all components, systems and individual machine units. It is carried out in a planned manner according to regulations, there is a clear time frame: intervals are measured in hours or kilometers.

Types of maintenance of special equipment

Before, during and after theft. This procedure is recommended for new or refurbished machines. The list of works includes inspection of equipment, cleaning of dust, dirt and preservative oil, preparation of batteries, checking the levels of technical fluids, lubrication of assemblies and components of assemblies, visual inspection of control devices readings.
Daily/monthly maintenance. The list of jobs includes checking systems, an overall assessment of the condition and configuration of the units. Daily maintenance ensures the machine is in good condition throughout the shift. It helps to detect and eliminate faults in a timely manner.
Initial maintenance (TO-1). The procedure includes all types of work mentioned in the previous paragraph. In addition, the units are disassembled and without disassembly, the fasteners are checked, the parts are lubricated, the technical fluids are changed, the adjustment is made.
Periodic maintenance (TO-2, TO-3). It is carried out after the operating times specified by the manufacturer to prevent premature wear and deterioration.
Seasonal maintenance of construction equipment. Every six months (autumn-winter and spring-summer), the machines are prepared for operation in suitable weather conditions. During the procedure, craftsmen will check and flush the hydraulic, pneumatic, fuel and oil systems, replace engine oil and technical fluids, install (or remove) heaters and insulation. Additional attachments can be installed on machines to expand functionality.